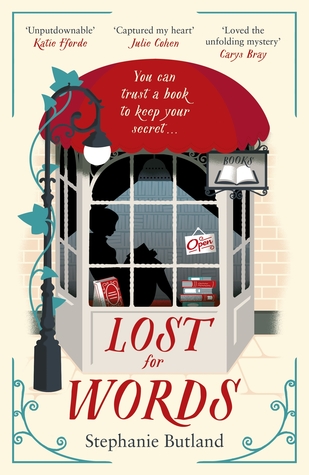 The Lost for Words Bookshop by Stephanie Butland
Loveday Cardew hasn't had an easy time of it. When she was only 10 her life fell apart, but 15 years later, she has a job in a bookshop in York, which is ideal for her, because she likes books much more than she likes people. Although Loveday thinks she's escaped from her past, now it seems like its coming back to haunt her.
I've never read anything by Butland before, but apparently, she's published several novels already. As a book reviewer, the opportunity to read any book with the word "bookshop" in the title is immediately enticing. The fact that the novel takes place in one of my favorite British cities, York, was also a huge draw for me. Add to this the aspects of a strong female protagonist and a touch of a mystery, and you've got me completely sold. I mean, who wouldn't love a young woman who gets tattoos with the first lines of her most beloved novels (including one of my own all-time favorites, "The English Patient").