The Glass Ocean by Beatriz Williams, Lauren Willig, and Karen White.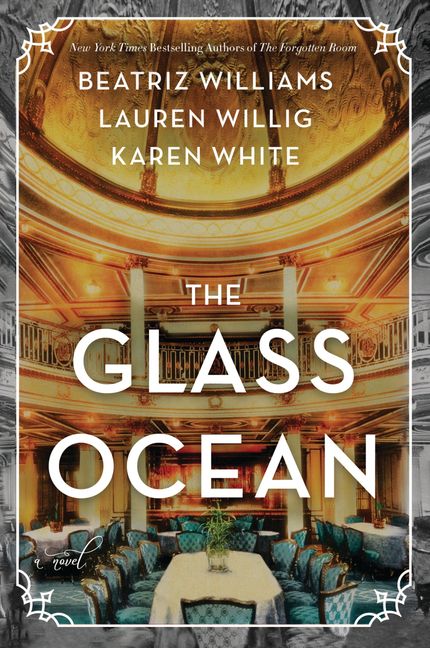 The sinking of the Lusitania by Germany was the tragic event that brought America into the first World War. In this novel, the three co-authors, look at that event through the eyes of three women, two of whom survived the disaster, and one woman, Sarah Blake, who looking into the past to find inspiration for her next book by hopefully uncovering the truth about her great-grandfather, who was a purser on the ship. The two passengers are Tessa Fairweather and Caroline Telfair Hochstetter, whose paths end up crossing despite their sailing on separate classes. Goodreads says "As the Lusitania steams toward its fate, three women work against time to unravel a plot that will change the course of their own lives . . . and history itself."
William Morrow - Harper Collins released "The Glass Ocean" by Beatriz Williams, Lauren Willig, and Karen White on September 4, 2018. This book is available from Amazon, Barnes & Noble, Kobo Books, Kobo audio books, eBooks.com, iTunes (iBook or audiobook), The Book Depository (free worldwide delivery), new or used from Alibris or Better World Books as well as from an IndieBound store near you. I would like to thank the publishers for sending me an ARC of this novel via Edelweiss in exchange for a fair review.